Let Summer Classes Lift You Up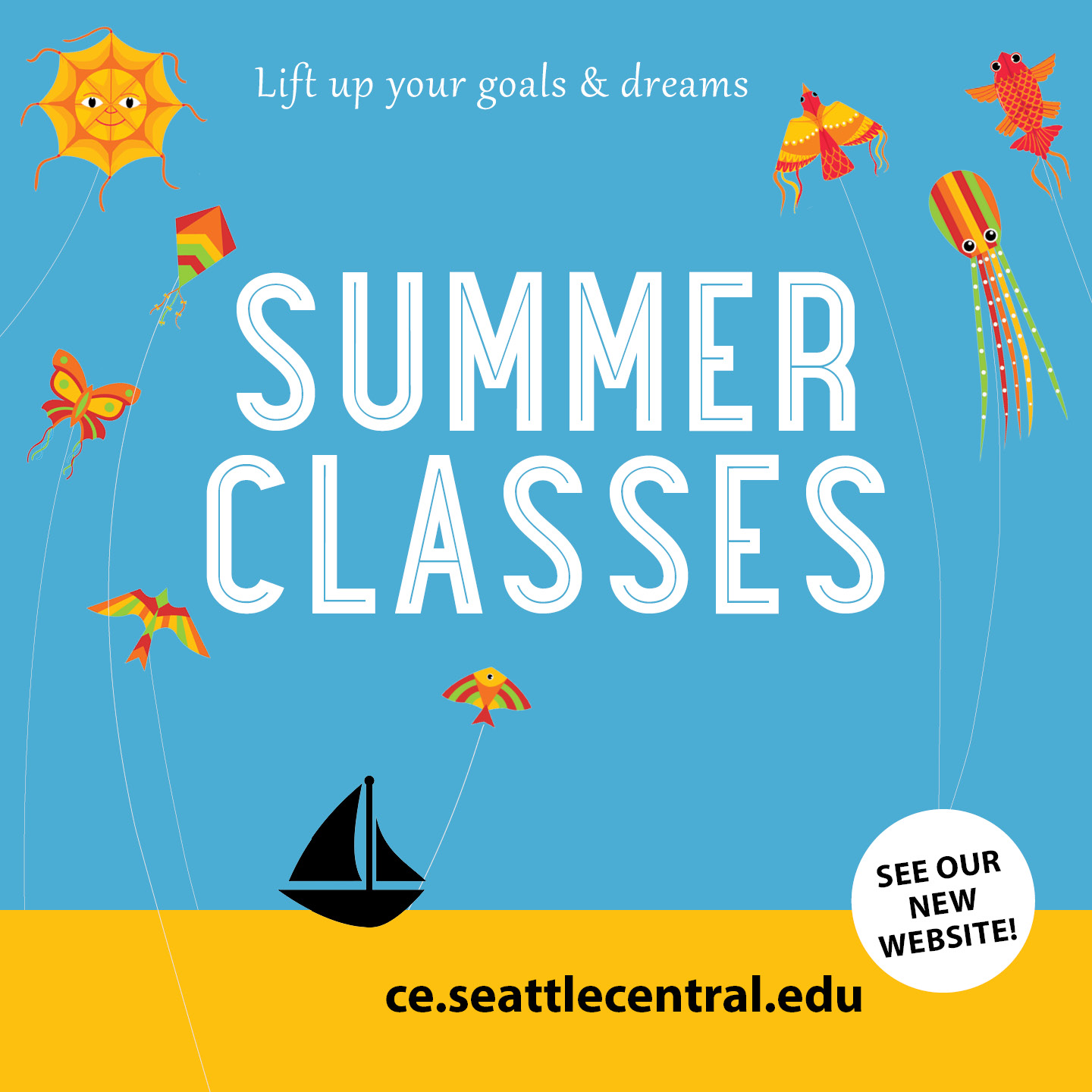 June is bringing warmth and light, along with longer days and bluer skies. There's a buzz in the air of more activity, a welcome change after a difficult year, and a sense of things opening up.
The end of this month also brings the start of summer quarter. We've put together an exciting lineup of 100 summer classes to help add joy to your summer and wind to your sails.  

Enjoy exploring our shiny NEW website!

Whether it's art, photography, boating, language, travel, music, dance, fitness or job skills, we hope you find classes that give you a boost of energy and support for your passions, interests and goals. 

Most classes continue to be online. See NEW classes highlighted below. 
---
*New Classes*
Get creative in an art class! New classes include: Impressionist Painting, Make the Paint Work for You, Fashion Illustration and Relief Carving Basics.
Love taking photos? Develop your photography skills this summer! New classes: Macro Photography, Night Photography, Develop Color Film at Home, Beginning Black & White Film Development, Film Photography, and Photo Styling - the Art of Arranging.

Boaters, set sail for summer by taking boating classes... in person (!) at the beautiful Seattle Maritime Academy.
 
Parents, guardians, youth, classes, camps or workshops for Tweens & Teens  make summer enriching and fun: Print! Print! Print! (Teens), Songwriting In A Week (Teens), Teen Digital Photography Camp, Painting for Teens, Chinese Calligraphy & Painting for Teens, Flamenco Dance for Teens, Self-Defense for Tween Girls (Ages 10-12), Self-Defense for Teen Girls (Ages 13+), Algebra I - Part A, Algebra I - Part B, One-on-One Personalized Tutoring.
Do you love language, travel and culture? Go on an adventure in our language & travel classes; explore job opportunities for bilinguals in Professional Interpreter Sneak Peek.

Seniors, and weekday students of all ages, get ready for rich summer learning in our Senior Series! New classes include: Dance for Fun, Knocking the Heaven's Door: Social Justice, Music & Religion, Phone Photography: Focus on Composition, Get More Out of Your Camera: Go Beyond Auto, and Ballet for Balance,.

Dance and make music this summer in dance and music classes! String players, enjoy a bow intensive: Develop Proper Bow Technique for Stringed Instruments.
 
Ready for a new job skills? Explore Business & Project Management, Computer Technology, Healthcare, Legal, Marketing & Communication, Teaching, Trades, Cannabis Institute and Certificate Programs. New classes for job that we're especially excited about include Big Data Boot Camp and The Art of Creating Inclusive Spaces.